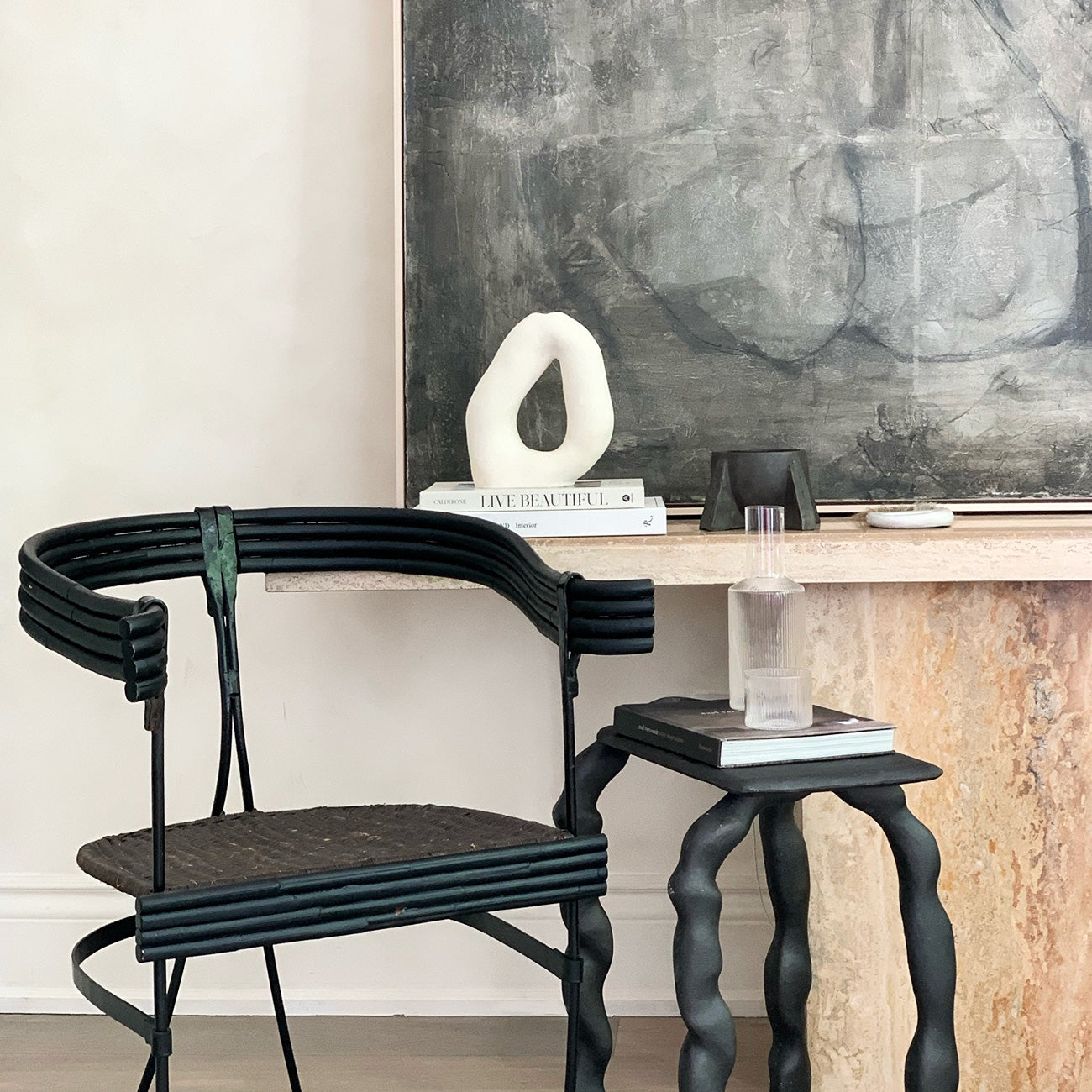 DESCRIPTION:
Stay hydrated all day long with this handy little set of carafe and glass, which doubles as a lid for the carafe. The set features the characteristics of the series with the rippled mouth-blown glass. It can be your healthy office accessory or a new favourite on the bedside table.

DETAILS:
Color: Clear
Material: Mouth-blown glass
Carafe Volume: 0.5 L. Volume of glass: 20 cl. 
Dishwasher safe
DIMENSIONS:
Dimensions of Carafe: 3" x H: 7 "
Dimensions of Glass: H 2.4" x D 3" / H: 2.4 x D 2.9"