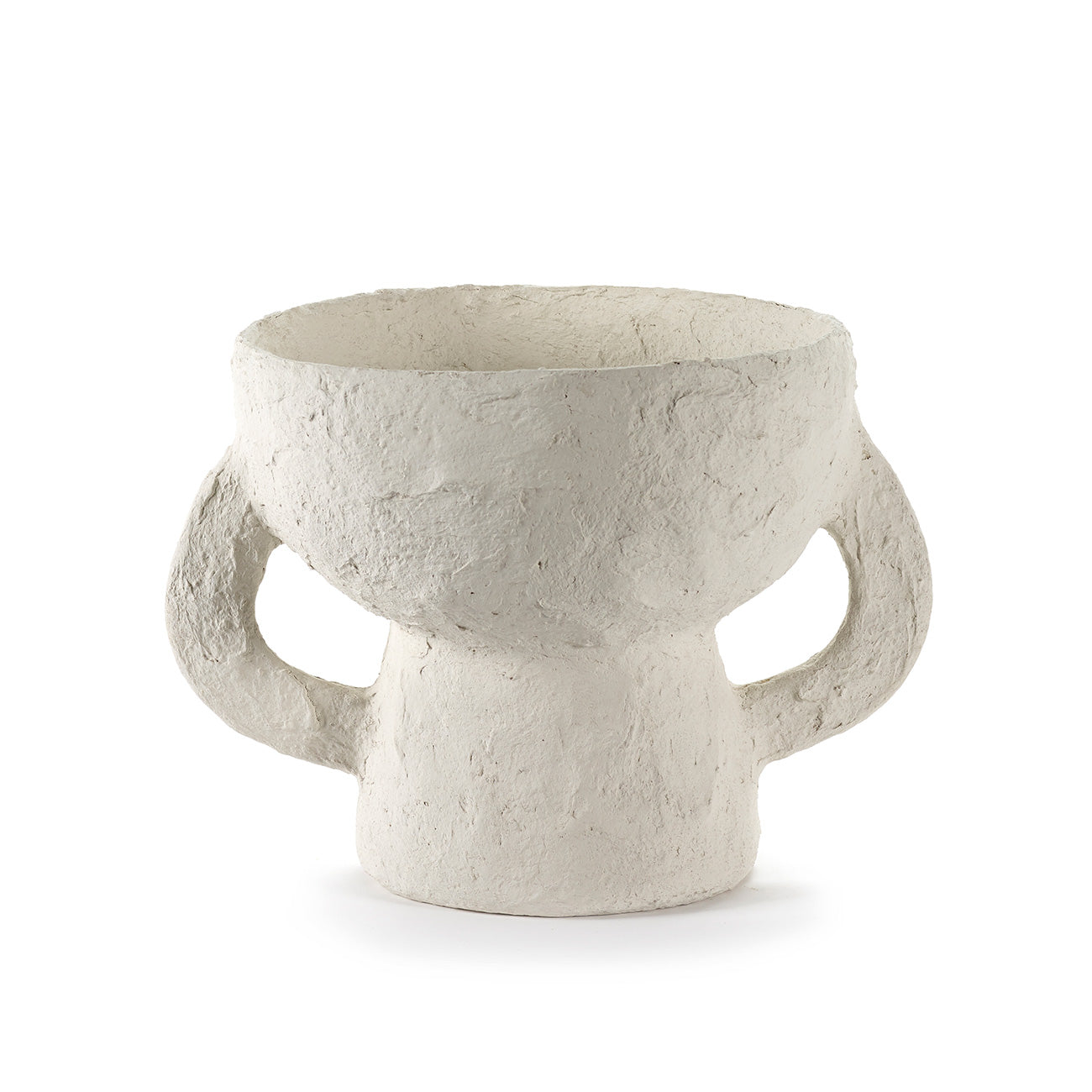 DESCRIPTION:
A profound love of paper and prints and the reuse of materials has inspired Marie Michielssen to create a series of characteristic lamps and pots in papier-mâché.
"With the paper mache vases, I feel my visual language shifting ever closer to the sculptural,"- Marie Michielssen. 
DETAILS:
Materials: White papier-mâché lined in fiberglass finish
Color: White 

DIMENSIONS:
D 9"
H 8.8"
W 9"
L 9"