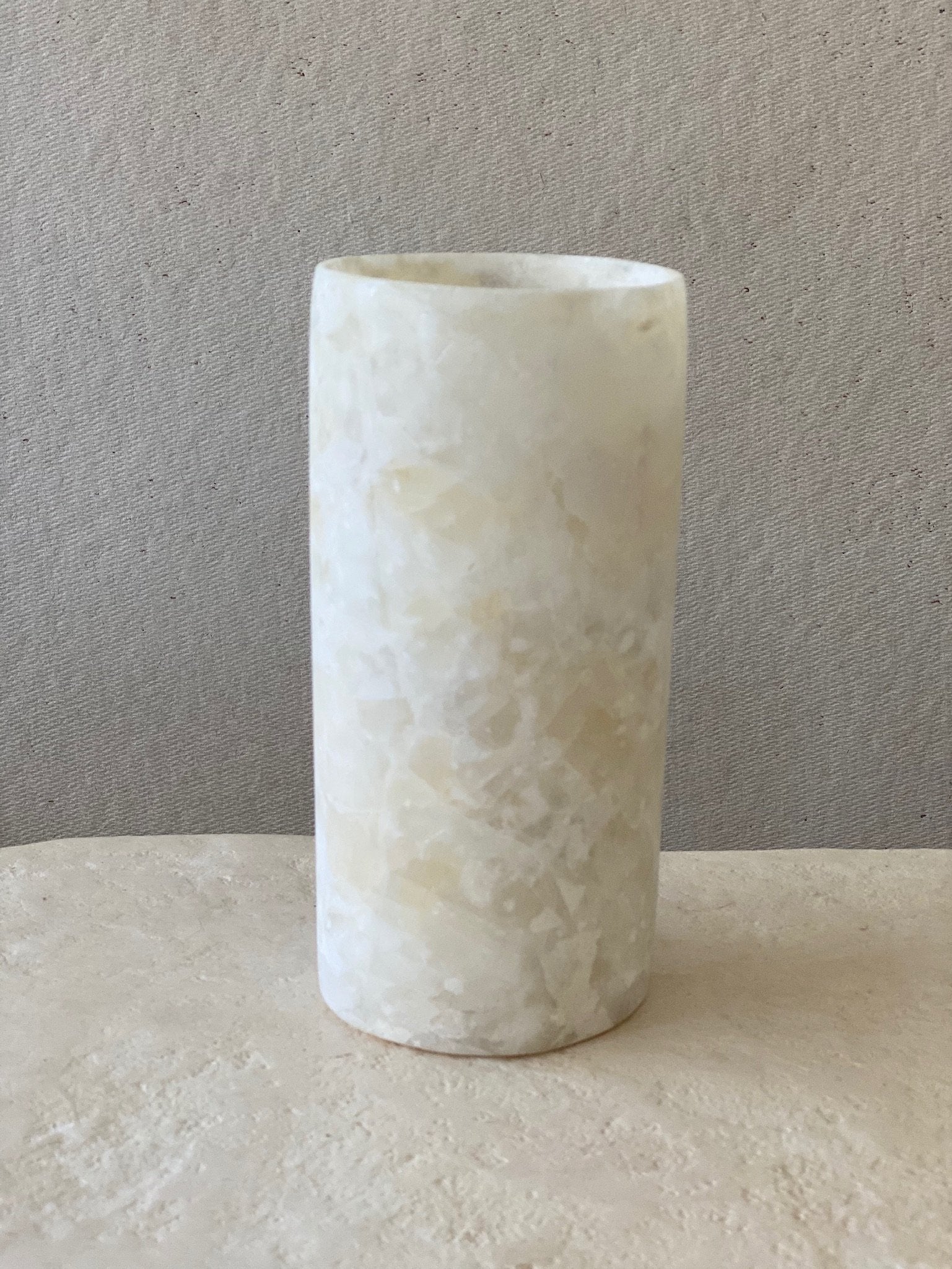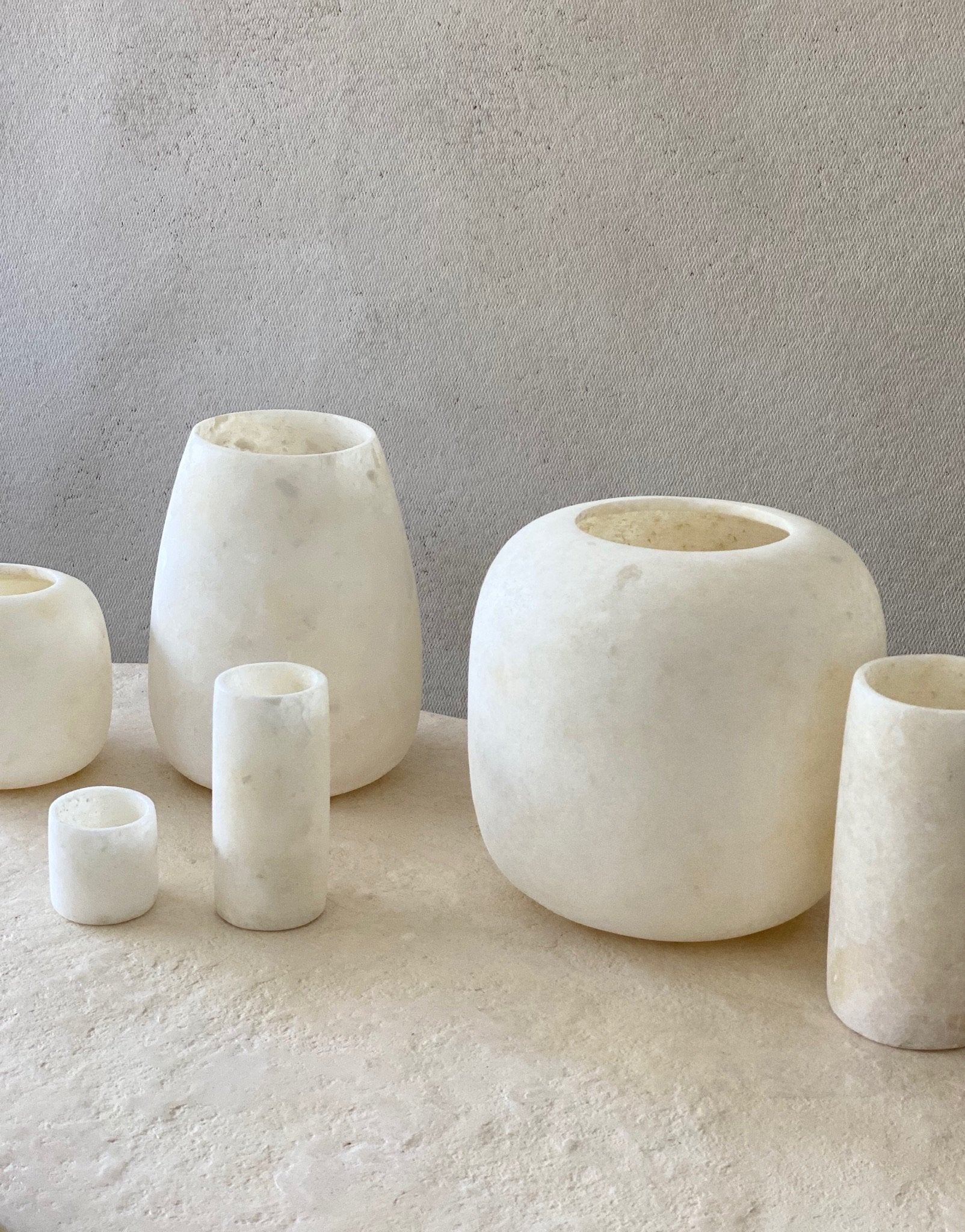 DESCRIPTION:
These vases are specially crafted and shaped by hand, through a multi-step process. In order for the fine crystals of the stone to retain their strength, cutting of the stone must be done gradually over the course of days.

DETAILS:
Made from local Alabaster
Handmade in Denmark

DIMENSIONS:
Mini 2.5" H x 2.5"D
Small 5.9" H x 2.75"D
Medium 8" H x 3.5" D
Large 10" H x 5" D

LEAD TIME:
5-6 weeks
DISCLAIMER:
Natural materials and can only be used with dried flower arrangements or candles, cannot be used with water.