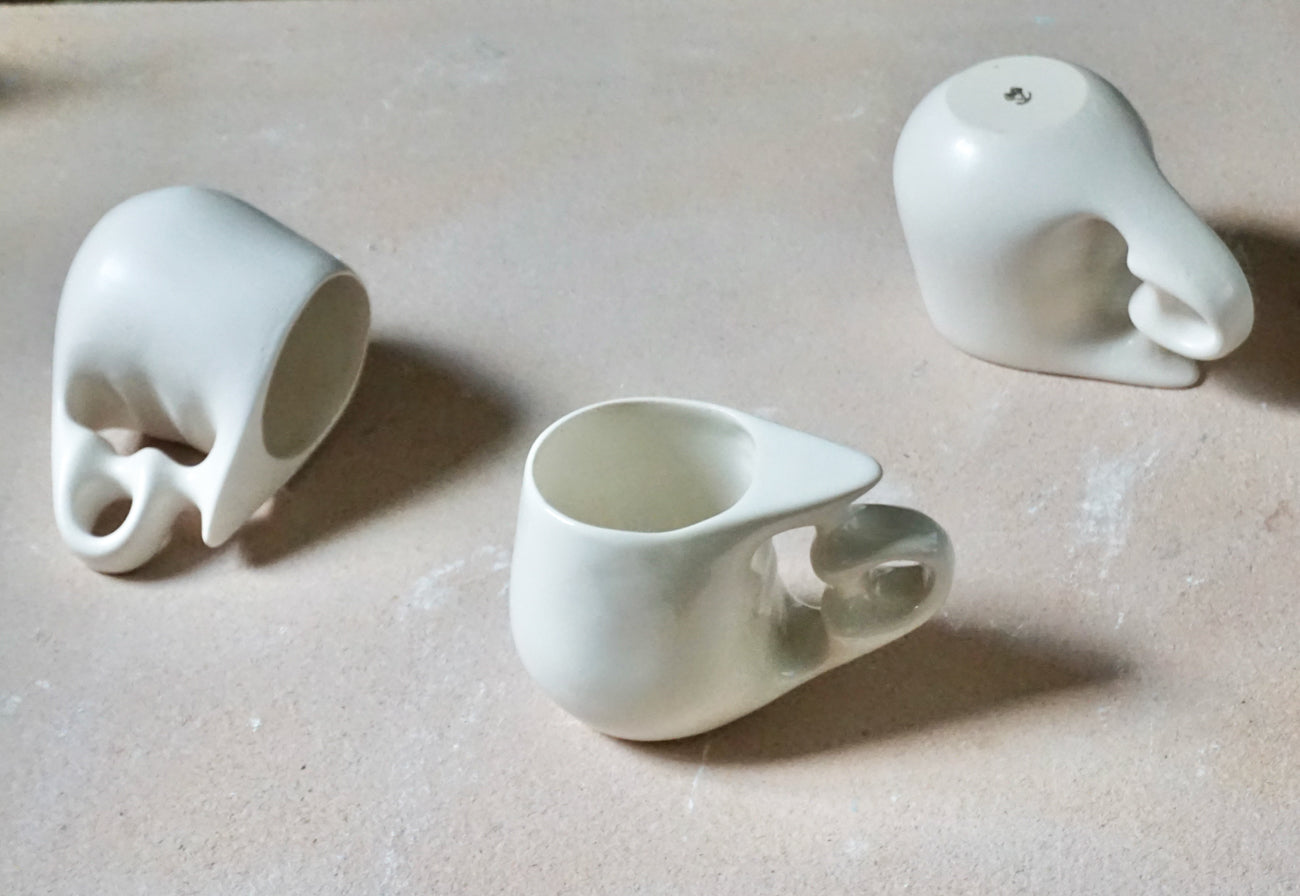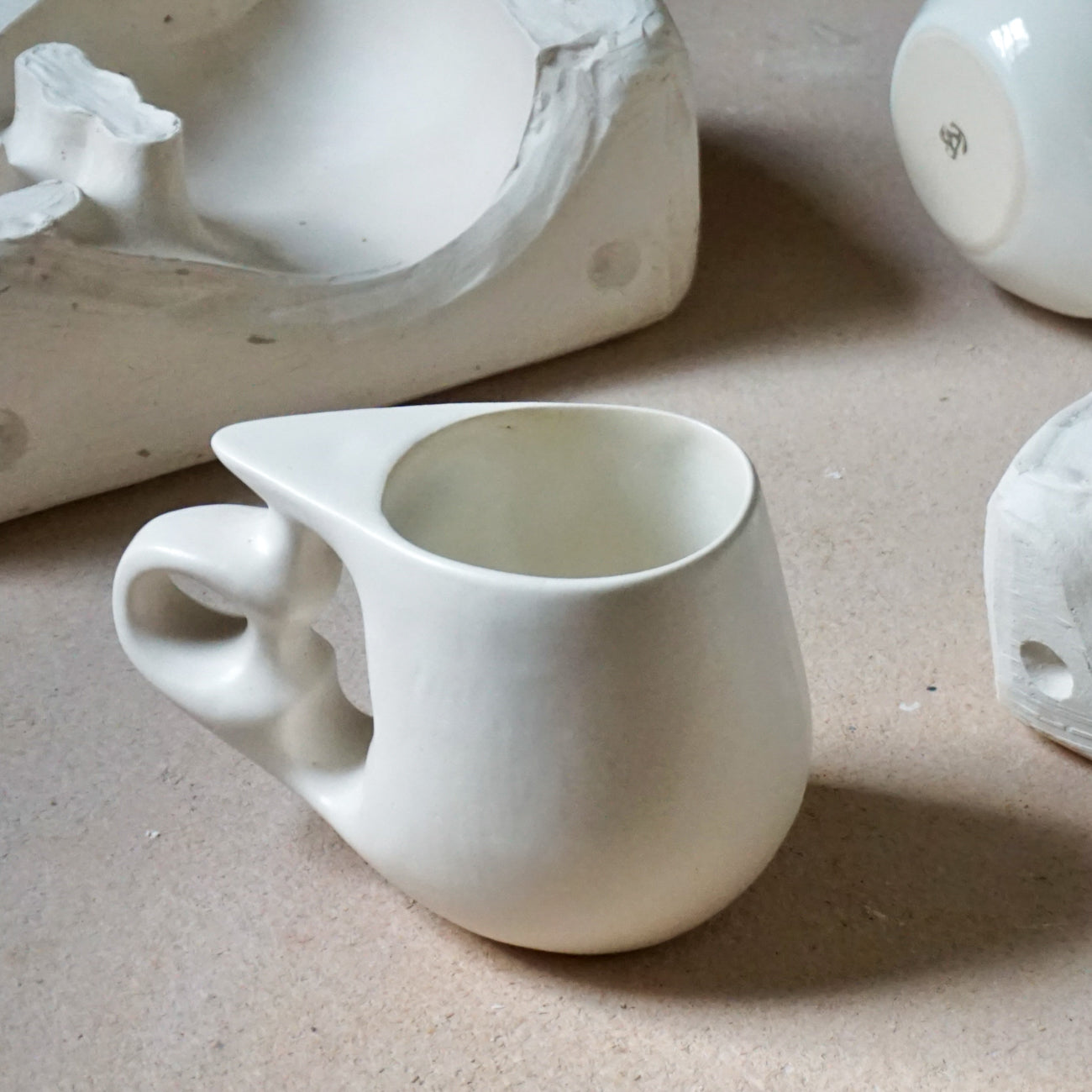 DESCRIPTION:
The bone mug was born with the artist's hand squeezing a thick roll of stoneware clay. Ridges of clay, like an organic fragment, rose through the creases of her fingers and a design was born.
To reproduce these sculptural forms, artist Kate Butler hand-built a clay prototype that she then cast in plaster. The plaster mold absorbs the ceramic casting slip, thus forming the walls of each new mug. After an initial firing in the kiln, bone mugs are glazed in either a glossy white glaze or in a white matte glaze with white gloss on the inside to prevent staining.


DETAILS:
Slip-cast ceramic stoneware
Fired to Cone 6 with Matte White or Gloss White glaze
Dishwasher safe, hand-washing recommended

The mug conforms to the hand in a number of ways: wrap your fingers around the ridges and through the central loop, place your thumb on the thumb rest or nestle your hand into the ridges beside the handle's interior.

Handmade by Kate Butler

DIMENSIONS:
3 wide x 4 in. deep x 5.5 in wide (with handle)

LEAD TIME:
6 weeks