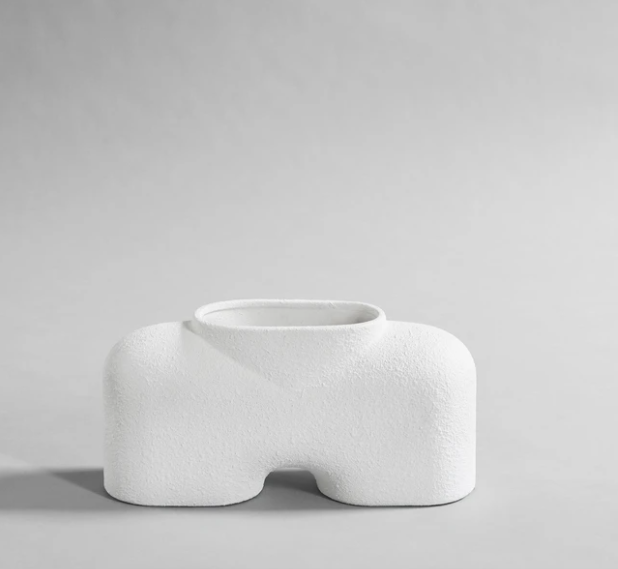 Cobra Fat Medio - Bubble White
DESCRIPTION:
Cobra celebrates the absurd and playful silhouettes of the Cobra Arts Movement of the 1960s.
The Cobra collection challenges the balance between soft and consistent shapes, playing with human silhouettes in contrast to architectural building components.
DETAILS:
Hand-glazed. Please allow for variations in colours and textures.
Not waterproof safe.
DIMENSIONS:
7" H x 3" W x 7" L

LEAD TIME:
If not in stock 1 week lead time