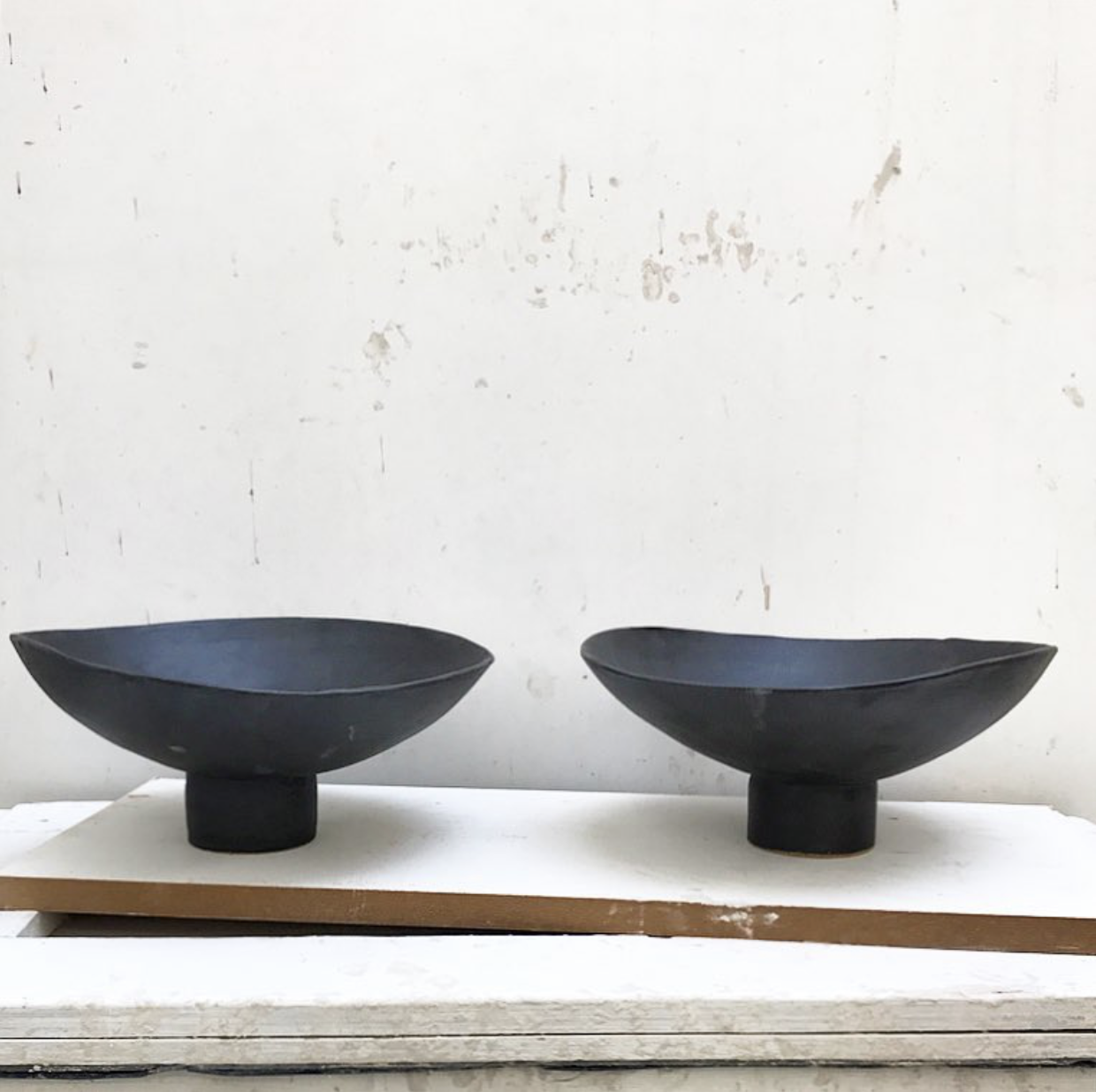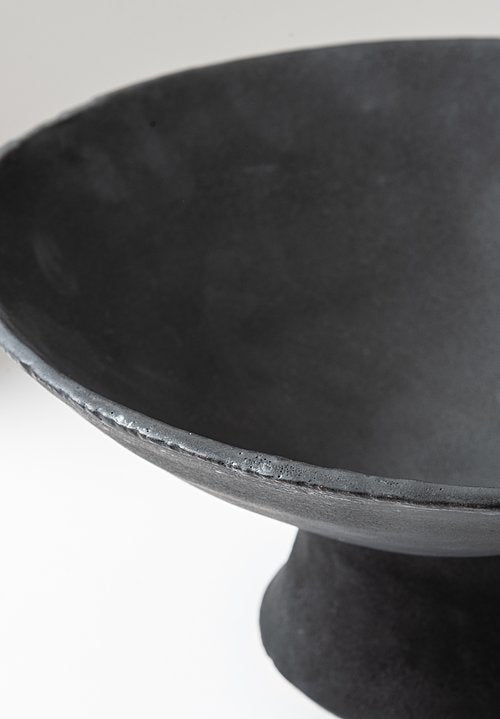 DESCRIPTION:
Designed by Danny Kaplan
Born in New York City and raised in Aix-en-Provence, France, Danny Kaplan's passion for ceramics was shaped by early exposure to the traditional pottery of the region. Blending traditional wheel-throwing and hand-building techniques, allows Danny Kaplan to create shapes that otherwise would not be possible through the use of a single technique. His exploration of rich, tactile glazes, gives his work an inimitable texture and durability for everyday use.
DETAILS:
Wood-fired in upstate New York
Ceramic serving bowl
Black finish
Hand Wash
Wheel-thrown and hand-built methods and rich, tactile glaze. Every day use 

DIMENSIONS:
Sizes : Diameter: 11", Height: 5"
Diameter: 12.5", Height: 6"
LEAD TIME:
12-14 weeks