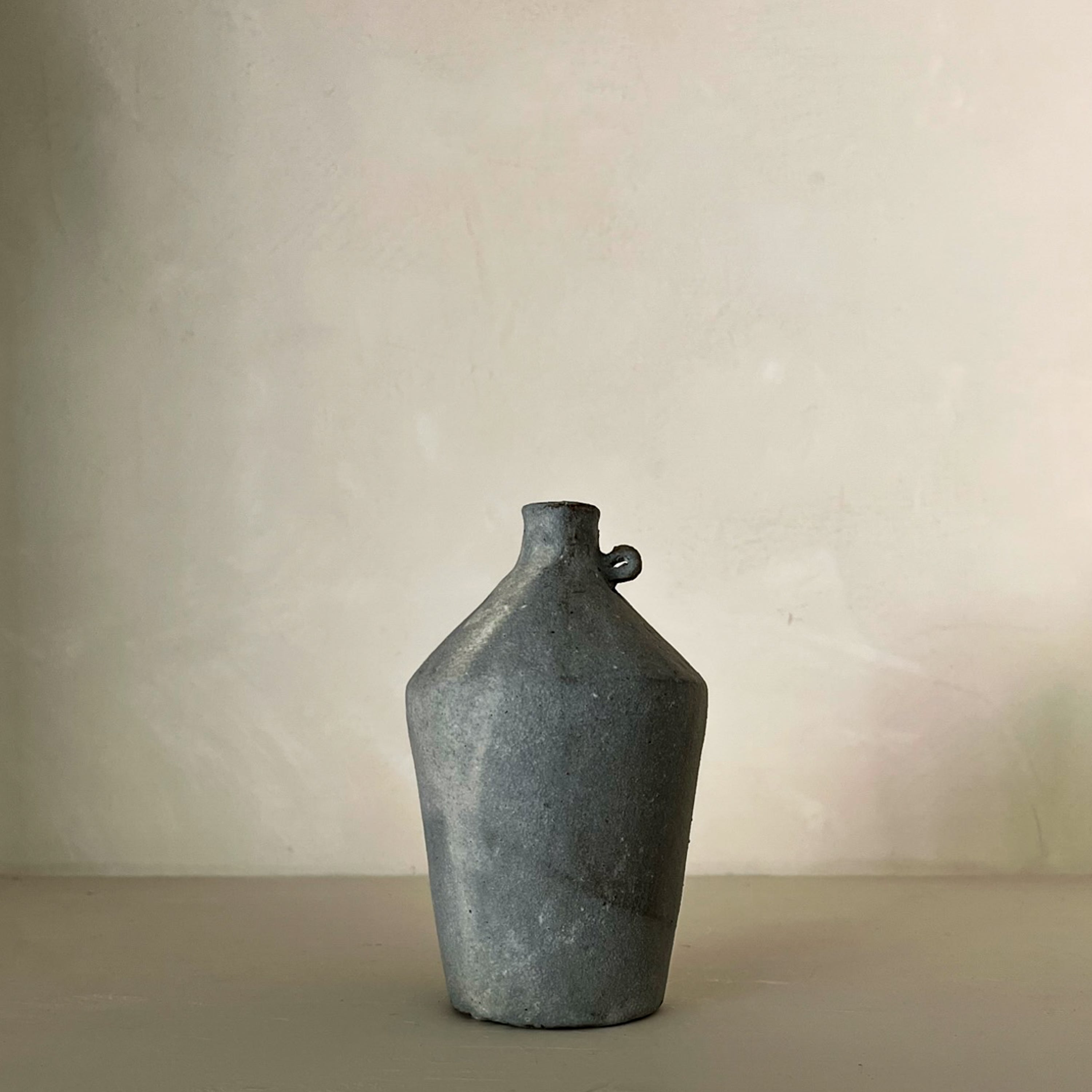 Medium Bottle by Nobue Iberaki
Description:
Ibaraki's hand-built earthenware works are made using clay from Tajimi, near Kyushu volcano. The clay and natural glazes contain minerals, cobalt, copper and other metal oxides, which chemically react during firing, creating extraordinary metallic-looking surfaces evocative of buried treasure. Curves and circles are integral to Ibaraki's vessels, which display a concern with a balance in the void and the solid. 
Handmade in Japan.
Materials: Glazed Earthware
Method: Hand-built

Colour: Ecru, Ash Grey
This is a one-of-a-kind item and therefore each one is unique. Variations in color, texture, size, and shape should be expected.