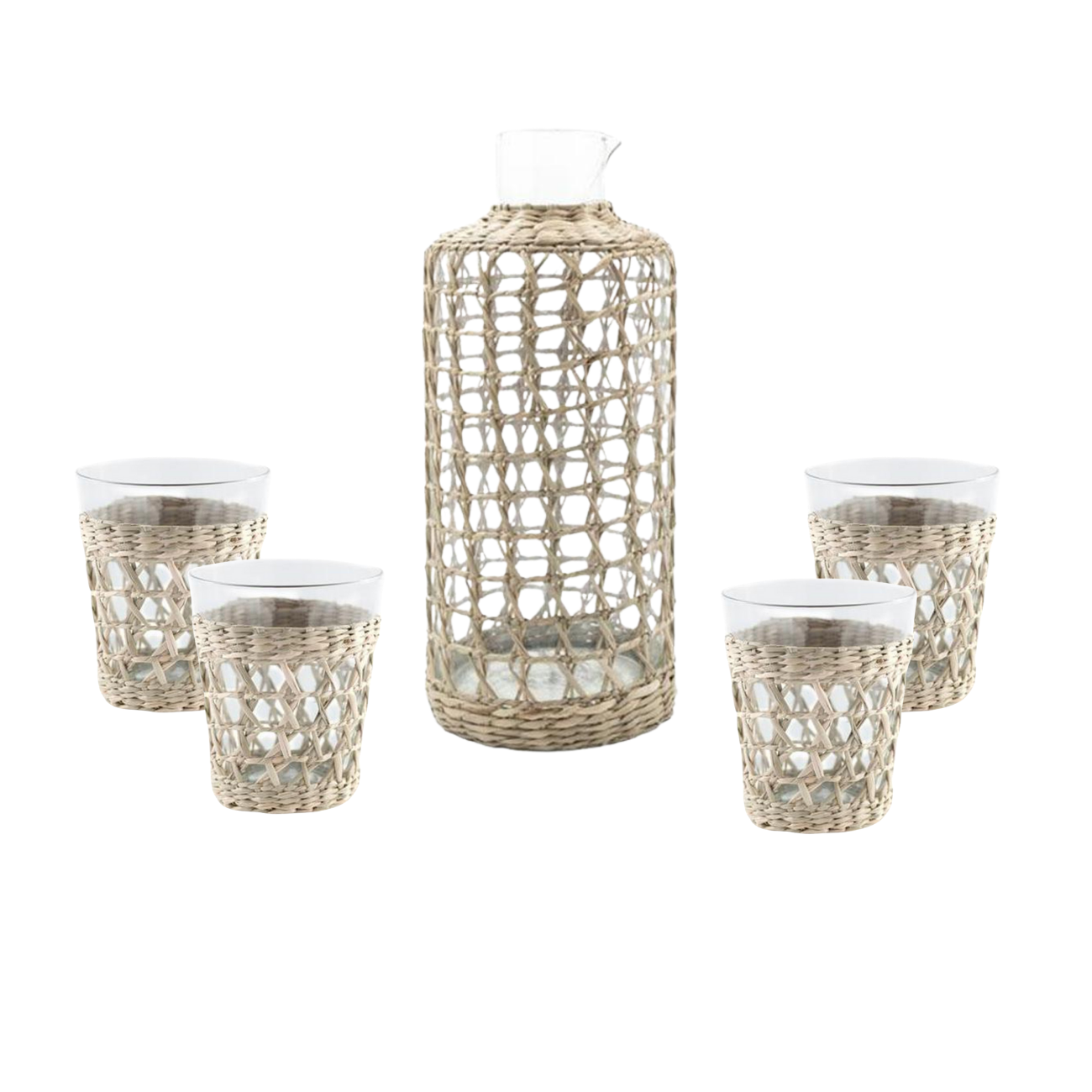 DESCRIPTION:
Includes: 1 x Seagrass Carafe and 4 x Medium Seagrass Tumblers

Carafe: Cylindrical carafe with a pour spout. Caged detailed seagrass wrapping covers all but top. Indochine small cage tumbler sits upside down and perfectly atop the carafe pitcher's top. A great bedside companion or on a sunny afternoon outside.

Tumblers: Removable seagrass wrapping. Perfect size for cocktails, lemonade, or other refreshing beverages over ice.
DETAILS:
Materials: Seagrass Glassware
Handwash
DIMENSIONS:
Carafe: 40oz  9.125" H x 4" D 
Tumbler: 4.5 " H x 3.75 " D - Capacity: 11.5 oz