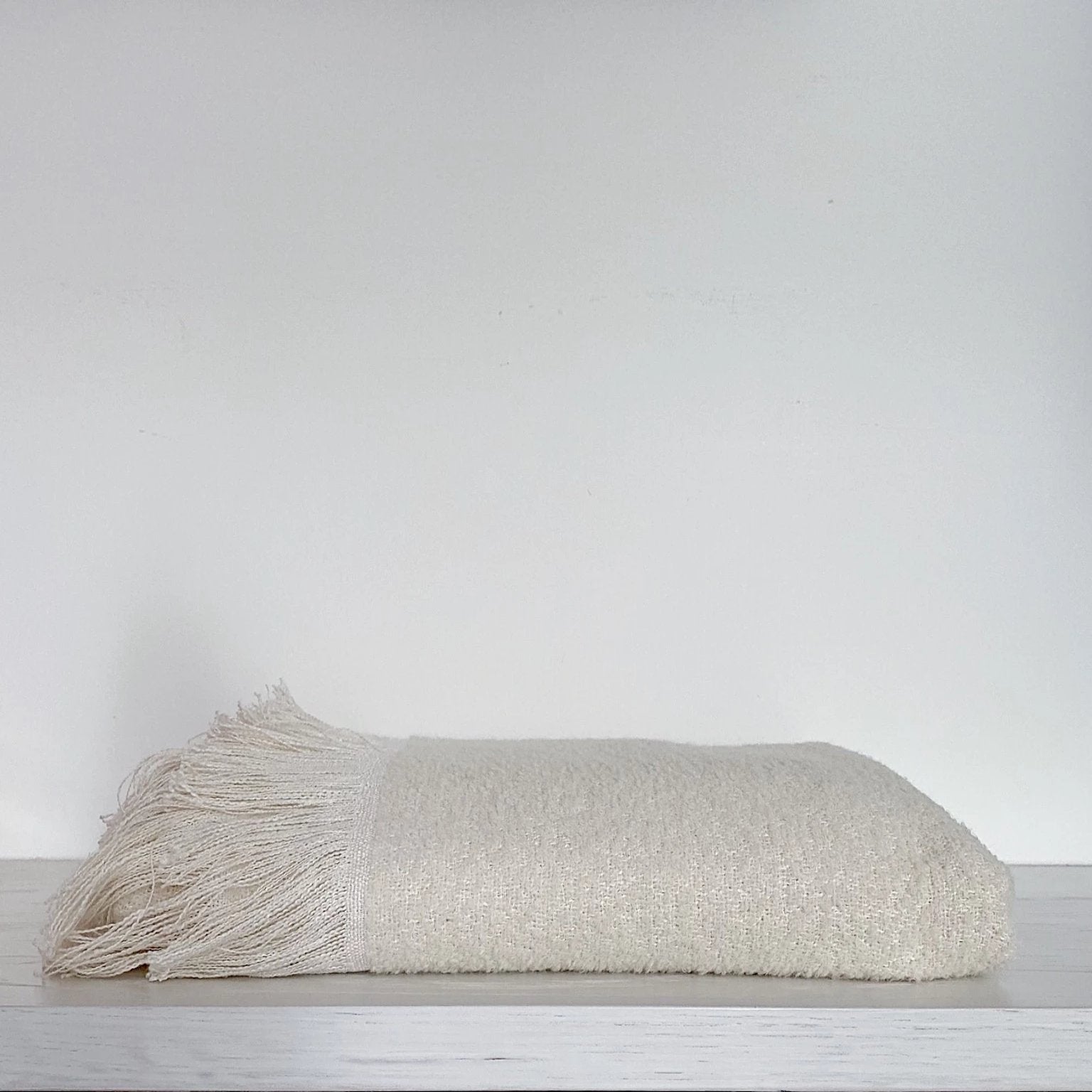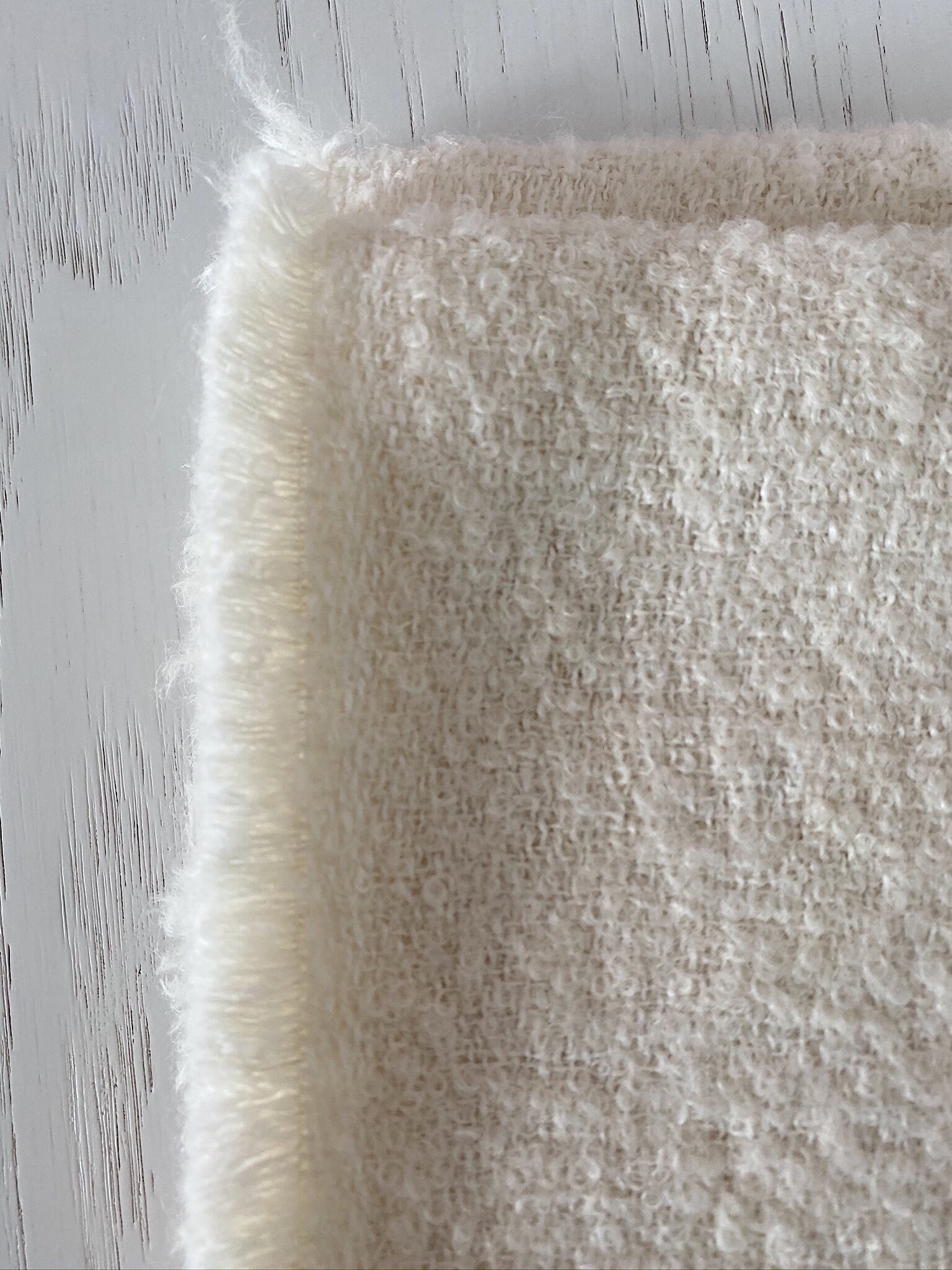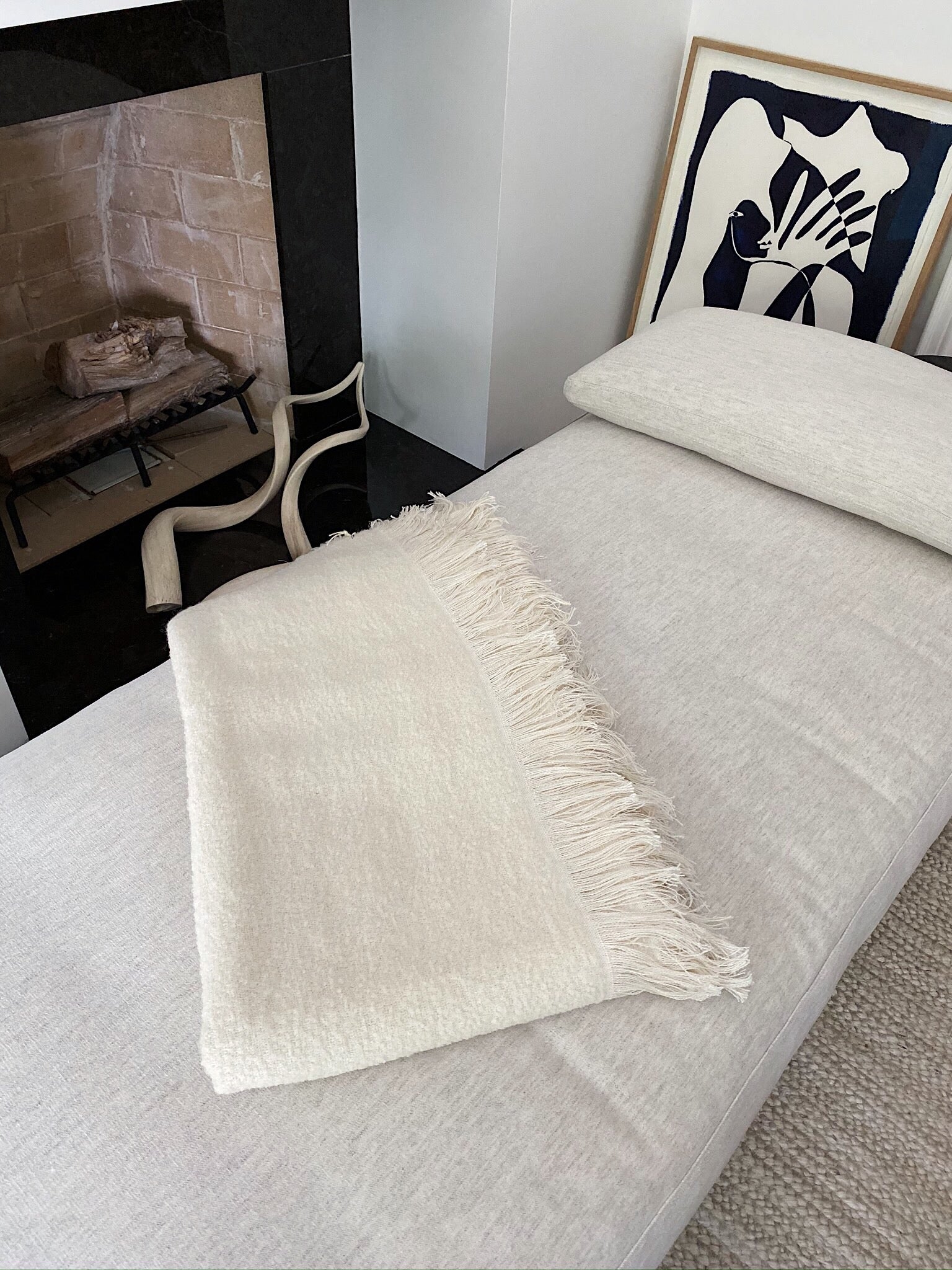 Cream Belgian Linen Throw
DESCRIPTION:
Woven in Belgium using traditional weaving techniques, this throw features a combination of smooth Belgian Linen and woolly Alpaca.
This combination of fibers forms an exquisite touch and weight, and a texture that looks as warm as it feels.
Linen 57%
Alpaca Wool 33%
Polyamide 10%
No animals were harmed in the production of this product.
DIMENSIONS:
106" x 57"
LEAD TIME:
 1-2 week lead time